Hello everyone! Its been a while since i have been on here
well I want to introduce this fabulous lipstick to you guys! it only cost me 99 cents! and its great i love it... the color is 521A.... To create this look (on lips) I used an AVON eyeliner in pink bouquet, I used a little bit of a Lancome lipstick in S.O.S pink just as a base and I did the 521A lipstick over it I would have used the lipstick alone but my natural lip color is kinda red so i wanted to tone them down a bit but without adding any powder or concealer so I used a bit of the Lancome lipstick to give myself a base.
Well I am for sure gonna keep trying out more of these wet n wild shades for sure!
Hope You love <3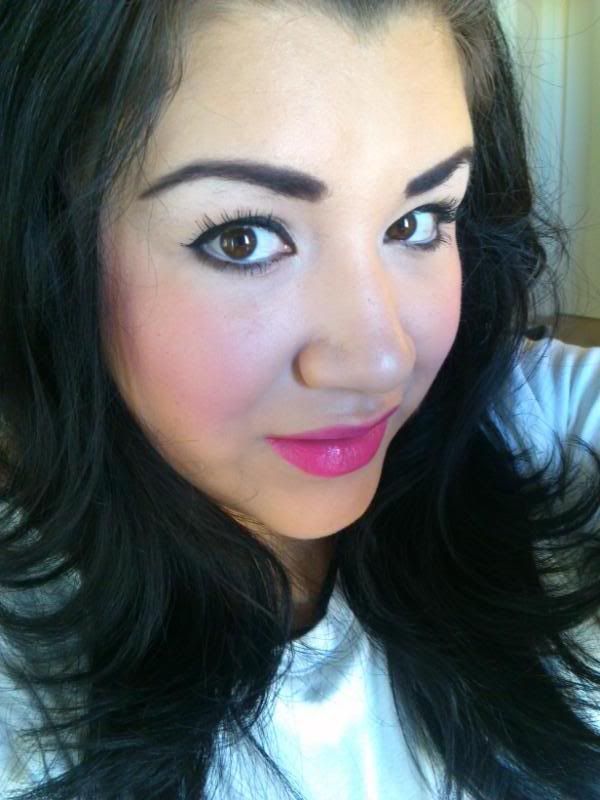 Wet n wild fushia lipstick
The lighter shade on the left is the S.O.S pink,
the one on the right is the wet n wild 521A lipstick.. and the one on the top is both lipsticks together (there's not much of a difference)